Transport Unlimited – Pittsburgh PA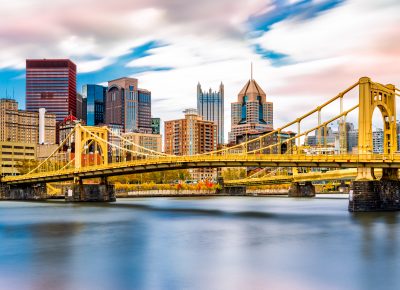 Transport Unlimited began in 1977 as a family-owned business representing a small number of truckload carriers. As the industry became less regulated in the 1980s, opportunities flourished and the business grew. We made loyal contacts and gained a favorable reputation for responding diligently to our customer's demands, especially when it came to shipping commodities that included over weight and over dimensional cargo
As our business grew further, we secured a Property Brokers License, and we increased our fleet resources and expanded our database of transportation contacts. We also decided to acquire more specialized equipment to handle what we termed "super loads". Our dedication to client satisfaction and our highly favorable reputation kept us growing year over year. We purchased more equipment and new systems to manage our service and compliance needs. In 1986 we moved to a 2,700 sq. ft. office building in Pittsburgh.
By the end of the 1980's , we had built a viable operation based on providing consistency, communication and on-time service at competitive rates. Shippers embraced us for doing a quality job, and carriers and drivers embraced us for treating them right and paying them a fair price for their labor. This is a process that works, and we continue to provide consistent, on-time truckload and heavy haul services at competitive rates.
In 2003 we partnered with software developer to market their online transportation management system. Recognizing the advantage it could bring to our client base, this state of the art, web-based rating, routing and freight payment tool efficiently manages various modes of transportation. The system has saved its members as much as 60% off their transportation and administration costs.
Our alliance has transformed us into a truly full-service transportation company. It has allowed us to bring a full menu of services that meet all of our customer's transportation needs.
In 2016 we diversified our assets by leasing our equipment to Bennett Motor Express.